Speaking of a colorful history, Peru is a country that cannot be left behind. From its impeccable beaches, Amazonian rainforests, vast rocky deserts and the Andes, Peru with its many indigenous tribes has many adventures waiting for you.
Are you in a dilemma because you don't know what to do with your free time when you come to Cusco, Peru? You need not worry as here is a list of some great things to do while touring Cusco Peru. The travel Package to Cusco Peru offers you amazing and unforgettable experiences.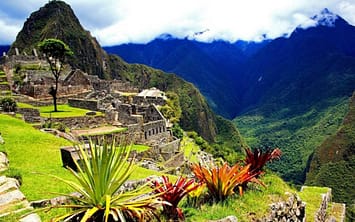 Cultural research
You can explore the imperial city of Cusco to learn more about its unique blend of cultures. With nearly 150 different languages to be found in Peru, Cusco's unique customs, traditions and ancient local techniques are sure to add more to your knowledge.
Explore the Sacred Valley of Cusco
This seems to be a favorite of all tourists in Cusco. Also known as the Urubamba Valley, this valley was the starting point of the ancient Inca civilization and has always been a stunning sight with an inherent connection to everyday life. Some of the places to see and do while exploring Cusco, Peru in this stunning valley include stops at the Ollantaytambo Ruins, Morea Archaeological Park, and Salineras de Maras (Maras Salt Mine). Other outdoor activities such as zip-lining, trekking, white water rafting, rock climbing and mountain biking are also available in this sacred valley.
Don't miss any food
Cusco offers a wide variety of fine dining in several modern restaurants and cafes. You can have a good breakfast with Escabeche for breakfast at Comedor Popular at Mercado de Wanchai. You can also have lunch at La Chomba on Calle Tullumayo, a great place to enjoy local dishes. La Romana also offers delicious pizza for your weekend delight.
Shopping experience
With Cusco's abundant resources, you can shop at Plaza Tupac Amaru on the weekends. You'll also have a great morning experience at Baratillo. No place guarantees a great vacation like Cusco!